2021 World Town Planning Day Gala - Celebrating the Profession
World Town Planning Day - Celebrating the Profession
We are pleased to be bringing back our annual celebration of World Town Planning Day, marking the achievements of the planning profession and our professional members. This signature gala evening event is returning for the first time since 2019!
World Urbanism Day, also known as "World Town Planning Day", was founded in 1949 by the late Professor Carlos Maria della Paolera of the University of Buenos Aires, to advance public and professional interest in planning. It is celebrated in more than 30 countries on four continents each November 8th. It is a special day to recognize and promote the role of planning in creating livable communities.
At this returning annual event, the Institute is inviting all new Registered Professional Planners (RPPs) from the past two years; members who have recently achieved the milestone of holding Certified member status for 25 years or more; and other special guests to attend and receive recognition in person.
RSVP has now closed for year's Gala reception and dinner. Please see the livestream link below for an option to attend the event virtually.
2021 PIBC World Town Planning Day Gala Reception & Dinner
Tickets (+GST)
PIBC Member: $99
Non-Member: $109
Student Member: $89
Click here or on the EVENT LINK below for the livestream of this event starting at 7 pm on Saturday, November 6, 2021.
- - -
Thank You to Our Partners
Thank you to our partners for generously supporting the return of World Town Planning Day Gala this year!
 
Membership Recognition Partners


Sponsorship & Sponsored Tables
If you or your organization would like to support and gain recognition at this great event, consider becoming a sponsor or purchasing a sponsored table.
Click here to view the complete sponsorship package. For sponsorship inquiries, please contact Sophie King, PIBC Professional Learning & Events Coordinator, at sophie.king@pibc.bc.ca.
- - -
COVID-19 Safety Protocols
The live event will be taking place in accordance with all appropriate COVID safety requirements and protocols to ensure a safe and enjoyable event, including vaccine status verification for all attendees, mask requirements, certain capacity limits, and other onsite health and safety protocols.
All onsite attendees will be required to agree to and follow all COVID safety requirements for this event. Thank you.
We look forward to celebrating the profession and members' achievements at this returning marquee annual event!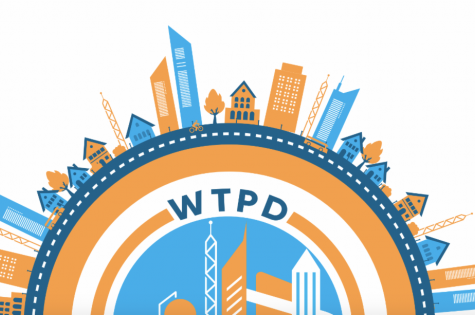 1128 W Hastings Street
Vancouver,
British Columbia,
V6E 4R5