PIBC SCC Sketch Club: Vancouver Central Library
Join us for the December PIBC SCC Sketch Club Meetup!
The PIBC South Coast Chapter Sketch Club holds FREE monthly meet ups where all planners of all skill levels are invited to meet and sketch our surroundings.
Join us on December 7th at 6:00pm at the Homer and Robson entrance of Vancouver Central Library. We will sketch the library's iconic architecture while staying warm inside. At 7:30pm we will head to a nearby pub for socializing (optional).
Bring your own paper and drawing utensils.
Hope to see you there!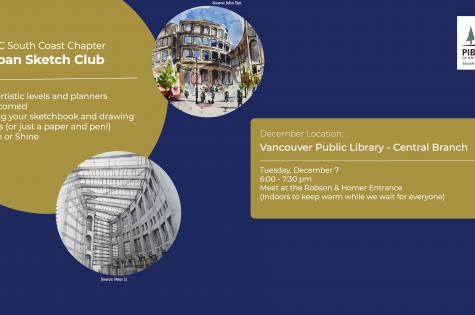 350 W Georgia
Vancouver,
British Columbia,
V6B 6B1