SCARP Speaker Series: Putting Healthy Urbanism Principles into Practice to Create Healthy Places
UBC School of Community and Regional Planning
Students, faculty, alumni, planners, and friends near and far are all welcome to SCARP Speaker Series events!
About UBC SCARP
SCARP stands by a cutting-edge approach to planning, nurturing innovation, challenging conventions, and keeping pace with a rapidly-changing world and the biggest challenges we face today. We believe in knowledge in action and planning in partnership.
About SCARP's Speaker Series
SCARP SPEAKER SERIES SHOWCASES INNOVATIVE INSIGHTS AND PERSPECTIVES IN PLANNING AND ANY NUMBER OF OTHER FIELDS, WITH INSIGHTS FROM UBC, VANCOUVER, AND BEYOND, TO TALK ABOUT CHALLENGES WE FACE TODAY AND HOW OUR FIELDS INTERSECT TO TACKLE THEM.
 EACH TALK HAS NEW INSIGHTS AND THAT INTERSECT WITH THE BROAD RANGE OF INTERESTS IN COMMUNITY AND REGIONAL PLANNING, INCLUDING CLIMATE RESILIENCE, COMMUNITY DEVELOPMENT, TRANSPORTATION, ACTIVISM, COMMUNITY PARTNERSHIPS, AND MORE. 
OUR SPEAKER SERIES IS A GREAT REMINDER OF HOW TRANSDISCIPLINARY THE PLANNING FIELD TRULY IS AND MUST BE.
JOIN US TO HEAR FRESH PERSPECTIVES, PARTICIPATE IN RICH DISCUSSIONS, AND BE IN COMMUNITY WITH OTHERS PASSIONATE ABOUT BUILDING A LIVABLE URBAN FUTURE.

Each Speaker Series season has a theme and each talk has an expert insight from a new lens. With that, we proudly present our 2023/2024 season:
Healthy Cities and Communities
CITIES GET UNDER OUR SKIN BY SHAPING THE HAZARDS AND STRESSORS WE'RE EXPOSED TO, THE CARE WE HAVE ACCESS TO, OUR ABILITY TO MEET ONE ANOTHER'S BASIC NEEDS, THE INJUSTICES WE EXPERIENCE, AND THE OPPORTUNITIES AND FREEDOMS WE HAVE TO LIVE TOGETHER IN WAYS WE VALUE. PLANNING HAS IMMENSE POTENTIAL TO IMPROVE OUR HEALTH, NOT ONLY VIA TRANSFORMATIONS OF THE BUILT ENVIRONMENT, BUT ALSO THROUGH COMMUNITY AND ECONOMIC DEVELOPMENT, THE REDISTRIBUTION OF POWER AND RESOURCES, AND INVESTMENTS IN OUR COLLECTIVE CAPACITY TO PREVENT AND RECOVER FROM EXTREME EVENTS. 
SCARP's 2023-2024 Healthy Cities and Communities speaker series will bring together leading researchers and practitioners from UBC, Vancouver, and beyond to explore challenges and opportunities for building healthy cities and communities through an interdisciplinary lens.   
Next up, we gladly introduce our next guest speaker: 
DR. HELEN PINEO, OF THE UNIVERSITY OF WASHINGTON PRESENTS:
Healthy Urbanism: Putting Principles into Practice to Create Healthy Cities
Awareness is growing that past urban design and planning decisions have created vast health inequities within cities that are exacerbated by environmental degradation. Creating cities that support health and wellbeing for all residents requires a fundamental shift in understandings of healthy cities. Drawing on her research and 2022 book, Healthy Urbanism, Dr Helen Pineo will introduce theoretical concepts and multi-scalar practical strategies that support health through the built environment. Dr Pineo will argue that traditional approaches to healthy urban planning have over-emphasised individual factors and 'lifestyle choices', at the detriment of creating understanding about structural barriers to health and the impacts of environmental breakdown. An output of Dr Pineo's research, the THRIVES framework, inverts traditional conceptualizations of the social determinants of health, focusing on the interconnections between equity, sustainability and inclusion. This talk will draw upon global case studies of healthy urban development to explore how the principles of healthy urbanism can be put into practice, including promising new models that could be applied more widely, such as community-led housing. Dr Pineo will discuss barriers and opportunities for creating healthy places, pointing to evidence of new interest among investors and property developers to create social impact.
About Helen Pineo
Helen Pineo is an urban planner and Research Associate Professor in the Department of Urban Design and Planning at the University of Washington. Her research focuses on how development, regeneration and urban policy can support health and sustainability. She contributes to the evidence base about why and how to do healthy urbanism by using transdisciplinary approaches and amplifying the needs of under-represented communities and the planet.
With funding from the Robert Wood Johnson Foundation, Helen is currently leading Change Stories, a research project that uses ethnographic methods to learn from the cultures, narratives and contexts that have supported shifts to equitable and sustainable development. She is co-investigator on a study investigating the health and health equality impacts of housing converted from non-residential buildings in England, funded by the UK National Institute for Health and Care Research. Her past research has used participatory, systems thinking and other methods, to study: overcrowding and COVID, integration of health objectives in new property development, conceptualization of multi-scalar health impacts of urban environments (see Healthy Urbanism, Palgrave Macmillan, 2022), evidence use in government policy and decision-making, and urban health indicators and their use by planners.
Helen's teaching and postgraduate supervision covers a broad range of healthy and sustainable urban environment topics. Her outreach activities include collaboration and advisory work with international organizations including the World Health Organization, the NHS England Healthy New Towns Programme, the Dubai Land Department, the Academy of Medical Sciences, the Royal Society and the Obesity Health Alliance, among others.
Prior to joining UW in 2023, Helen lived and worked in London for 16 years. Most recently, she was an Associate Professor at University College London. Previously, she worked as an urban planner for over a decade on new developments and planning policy in the UK and internationally. She has worked at the Building Research Establishment, Local Government Association and in national and local government in the areas of sustainable urbanisation, health, climate change and low carbon energy. Helen holds degrees in Community and Environmental Planning and English Literature (B.A. 2003, UW), Linguistics (M.A., 2006, UCL) and Healthy and Sustainable Built Environments (Ph.D., 2019, UCL). She is a chartered member of the Royal Town Planning Institute.
Other talks this season:
November 8, 2023: 
DR. ETHAN RAKER, UBC - SOCIOLOGY
"COMMUNITY SOCIAL CAPITAL AND POST-DISASTER MENTAL HEALTH"
Date TBC
DR. VICKY BUNGAY, UBC - NURSING
DETAILS COMING SOON...
January 24, 2024: 
DR. ETHEL TUNGOHAN, YORK UNIVERSITY
DETAILS COMING SOON...
February 28, 2024: 
DR. MEGHAN WINTERS, SFU (MW) AND
DR. VICTORIA BARR, LEVELUP PLANNING (VB)
DETAILS COMING SOON...

EACH EVENT WILL BE OPEN TO THE PUBLIC. 
LIGHT REFRESHMENTS WILL BE SERVED. 
SPEAKER WILL PRESENT FOR 30 MINUTES, EACH FOLLOWED BY 15 MINUTES OF Q&A AND THEN AN OPEN SESSION OF NETWORKING AND CHAT. 
WHILE THESE EVENTS ARE EXCLUSIVELY IN-PERSON, PRESENTATIONS WILL BE RECORDED AND AVAILABLE ONLINE FOR THOSE WHO CAN'T ATTEND PERSONALLY.
When you RSVP, let us know what ideas you have for future talks!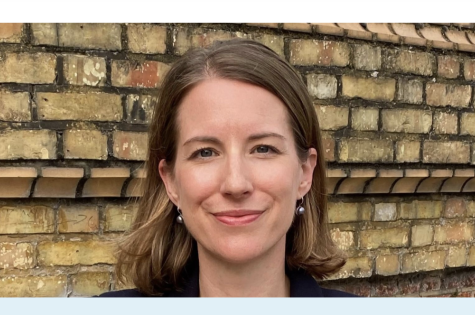 1933 West Mall
Vancouver,
British Columbia,
V6T1Z2