PIBC 2020 CPL Webinar #7 -Affordable Housing, Integrated Design & High-Performance New Construction
PLEASE NOTE: THIS WEBINAR IS NOW SOLD OUT.
Webinar recording available for purchase. To purchase this webinar recording, please email office@pibc.bc.ca, noting your purchase option below. Eligible member name required for member rates.
Cost (+ GST) & CPL Unit Eligibility:
Individual - PIBC Member: $39
Single purchase for personal use - one member eligible to report 1.5 CPL units
Group - PIBC Member: $99
Group purchase for shared use - all group members eligible to report 1.5 CPL units
Individual - Non Member: $59
Single purchase for personal use
Important Note: Each webinar (live or recording) can be watched and reported only ONCE for 1.50 organized & structured units. Subsequent re-watching of the same webinar does not qualify for additional CPL credits.
Overview:
When we think of affordable housing, we are typically most concerned about keeping costs low. But how do we do this, while at the same time we give equal consideration to environmental and design/livability issues?  Integrated Design Process (IDP) is distinguished from the traditional design process by its focus on collaboration and its iterative mode. This approach of active participation by all project stakeholders leads to a consensual search for optimum, innovative, sustainable solutions, that ideally consider the building's entire life cycle.
This webinar begins with an overview of the Integrated Design Process (definition, components, etc) and its impact on overall project financing and costs.  Detailed case studies will be presented from a number of communities (large and small) in British Columbia and Yukon.
Case studies: Alkali Lake Project, Chilliwack Modular Housing, First & Clark Project (Vancouver), Cornerstone Affordable and Supportive Housing in Whitehorse, Yukon, and 1020 Legacy Way Rental Housing in Whistler.
This webinar is proudly presented in collaboration with our learning partners, BC Hydro and Canada Mortgage & Housing Corporation (CMHC), and with the assistance of BC Housing.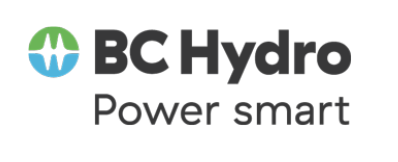 Speakers:

Brenda Martens, OBC, B.Sc., CSBA, TRUE Advisor (Zero Waste), LEED® AP BD+C, LEED Fellow
Managing Director, Research and Collaboration
Light House Sustainable Building Centre 
Brenda has facilitated Integrated Design Processes (IDP) on numerous projects, as well as instructing Facilitation and IDP workshops for the Canada Green Building Council and Cascadia. She developed and delivered Creative Collaboration, an 18-hour course on generating ideas in teams for UBC Continuing Studies as part of their certificate program for Excellence in Sustainability Management.
Brenda also teaches the Principles of Sustainability and the Introduction to Green Building and Infrastructure courses for BCIT, she is widely regarded as an expert in sustainability, and was appointed to the Order of BC in 2018 for her work. Brenda is the Director of Research and Collaboration at Light House.
Emme A. Lee, Development Manager 
Lower Mainland/Redevelopment, Development Strategies, BC Housing
Emme is a Development Manager at BC Housing where she has held a diverse portfolio of projects with both the Redevelopment and Lower Mainland regional development teams. She holds a Master of Science in Community and Regional Planning and a Bachelor of Science in Food Systems and Sustainability. She has over a decade of experience in communications, stakeholder engagement, and navigating complexity, building trust & collaborating across sectors and agencies. 
Her project portfolio includes the delivery of 600 temporary modular homes (over one calendar year) through the Rapid Response to Homelessness program (2018-19). She is currently managing the development (and redevelopment) of several affordable housing and health mixed-use projects in BC using integrated, inclusive, and collaborative frameworks. Emme is passionate about affordable housing, working with diverse groups through complex processes, and the creation of positive outcomes and healthier, more diverse, and vibrant communities through the built environment.
Elyse Henderson | MSc, CMVP, LEED Green Associate
Energy and Sustainability Analyst
RDH Building Science Inc.
Elyse Henderson is an Energy and Sustainability Analyst with RDH, specializing in energy efficiency consulting and building science research. Her work includes whole-building energy modelling, emission reduction feasibility studies, and research to inform policy and program development. Elyse leads work to evaluate energy use, greenhouse gas emissions, and incremental costs for high performance new construction as well as retrofits of existing condominiums, commercial buildings, and non-profit housing. 
Elyse also contributes to knowledge dissemination and industry education for new policies and construction best practices through the development of industry guideline material and workshops. 
Sam Zirnhelt, Co-Founder
Zirnhelt Timber Frames
Sam has a Bachelor of Science degree in Natural Resource Management from the University of Northern BC and a Masters degree in Forestry from the University of Canterbury (Christchurch, New Zealand). Sam's interest in sustainable forestry dates back to childhood days of skidding logs with horses on their farm and woodlot.  In addition to his work with Zirnhelt Timber Frames Sam works closely with local First Nations in natural resource management and economic development. Sam and business partner Damon started with custom sawmilling 27 years ago and timber frame construction evolved to add more value to the timber.  Some of their first buildings were constructed as part of a training program with local First Nations. Damon and Sam see an ongoing need for application of sustainable building systems in First Nation communities.

Zirnhelt Timber Frames is a design-build company specializing in daycares, health centres, administration buildings, elders housing, multi-unit residential and  custom homes. 
The company engaged early in the Canadian Home Builders Net Zero labelling program and has completed several Net Zero Ready homes.  They strive to maximize the use of natural and renewable materials while achieving high levels of energy efficiency.
Zirnhelt Timber Frames is on the leading edge of panelized construction in British Columbia; their wall panels leave the shop with all windows and siding pre-installed to minimize waste and on-site time while maintaining stringent quality control.  Given the level of detail required for fully pre-fabricated building systems the company engages with clients early in the planning stage and involves subcontractors on their design-build teams during the design phase.
 
Sam and his wife Jill and sons Tarn and Kell live on one end of the family ranch in one of ZTF's first homes nestled among some of the original log buildings dating back to 1918. They live on the sunniest spot on the ranch and enjoy growing most of their winter food between a large garden and greenhouse.
Jillian Hardie, Executive Director/CEO
Challenge Disability Resource Group and Career Industries in Whitehorse, Yukon.
Jillian's extensive background in Human Resources and Labour Relations and Disability Management supports the operations of 2 Employment and Training Programs, 3 residential programs, including 1 group home for adults with developmental disabilities, 1 transitional residence for adults with severe and persistent mental illness and a unique FASD home for males with Fetal Alcohol Spectrum Disorder who are active in their addictions with connections to the justice system and 2 Social Enterprises including a commercial kitchen and a core box plant.  All programs and Social Enterprises have a mandate of supporting persons with a variety of disabilities and barriers to full capacity employment.
Cornerstone Affordable and Supportive Housing development is a collaborative project with CMHC, Yukon Government, the City of Whitehorse and Challenge Disability Resource Group. This project was initiated by Challenge DRG due to the continuing housing crisis in Yukon and the need for safe, supported and respectable housing for persons with disabilities. Challenge DRG works with some of Whitehorse's most vulnerable population and housing is a key determinate for successful employment.
Sam Mendl, Resident Housing Development Manager
Whistler Housing Authority
As the Resident Housing Development Manager at the Whistler Housing Authority (WHA), Sam is responsible for the development of new affordable housing projects for Whistler's workforce. The WHA is an independent municipally owned corporation of the Resort Municipality of Whistler created to oversee the development, administration and management of employee restricted housing in Whistler. Embracing the goal of housing at least 75% of employees locally within Whistler, the WHA continues to maintain and augment its inventory of employee restricted housing so that both rental and ownership accommodation are available and affordable for local income earners and retirees in perpetuity. With the completion of 4 new rental apartment buildings between 2018-2021, the WHA will have delivered 275 new employee beds for Whistler residents at a combined capital cost of approximately $40 Million.  These new rental units will provide an impactful $1.7 Million of rent savings, compared to market rental rates, every year for tenants living in these WHA homes.
Originally from Sydney, Australia, Sam graduated from the University of Technology, Sydney with a Bachelor of Property Economics with a sub major in Construction Finance and Economics. Sam has over 10 years' experience in the field of property development, property leasing/management and facilities management in the areas of Residential, Health, Retail and Commercial property. As well as the challenge of delivering affordable, high-performance buildings in Whistler, Sam enjoys making the most of all the adventure that British Columbia has to offer.