PIBC Okanagan Chapter Event - Building Community Resilience in a Changing Climate
PIBC - Okanagan Basin Water Board – Okanagan Water Wise, UBC Okanagan Institute for Biodiversity, Resilience and Ecosystem Services (BRAES), Okanagan Nation Alliance and the Planning Institute of British Columbia - Okanagan Interior Chapter
The PIBC Okanagan-Interior Chapter is proud to partner on the following event.
"Building Community Resilience in a Changing Climate – an Evening with Sheila Watt-Cloutier and guests" set to take place on February 26, 2020 from 6:30pm to 9:30pm at the UBCO Commons Lecture Hall.
Keynote speaker Sheila Watt-Cloutier, Environmental, Cultural and Human Rights Advocate and Nobel Peace Prize nominee will provide a global perspective on climate change and a shared vision for the future.
The event will feature a public launch of the Climate Projections Report for the Okanagan looking at how our climate is projected to change over the next 30-60 years.
Hear from a panel of local experts from health, agriculture and emergency response on how we're adapting to climate change in the Okanagan.
Supporting partners for the event include:
Okanagan Basin Water Board – Okanagan Water Wise, UBC Okanagan Institute for Biodiversity, Resilience and Ecosystem Services (BRAES), Okanagan Nation Alliance and the Planning Institute of British Columbia - Okanagan Interior Chapter.
We encourage you to share the attached poster through your networks along with the link below to purchase tickets and to find more information.
http://SheilaWattCloutier-Okanagan.eventbrite.com
Note that seating is limited and tickets are required ($15/tx).
(2.5 CPLs are available)
For more information, contact 250-469-6227 or planning@rdco.com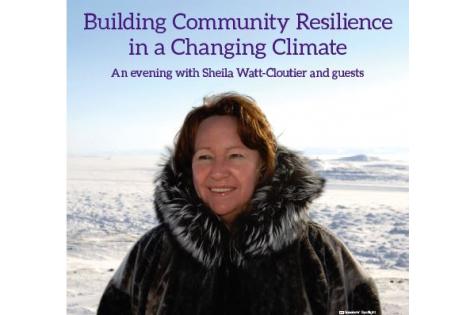 3333 University Way
Kelowna,
British Columbia,
V1V 1V7